Love Your Look
Feel Your Best
Prevent, Preserve & Improve
Combining her medical knowledge, injection skills and artistic taste for beauty Dr. Naz's priority is to understand her patients' needs and goals and help them achieve the most satisfactory results.
Seeing her patients looking and feeling their best is what keeps Dr. Naz motivated. Dr. Naz takes a holistic approach with every patient. During the initial consultation session, she reviews patient's priorities, areas that they feel needs improvement and their short and long term goals with the treatment.
Dr. Naz discusses different options and offers candid recommendations that she feels could benefit her patients. As a result of these detailed discussions and assessment, she develops a detailed injection plan best suited for the patient.
As part of the reputable Dermal Laser team with years of experience in helping patients in this field, Dr. Naz takes pride in her patients' full trust and complete satisfaction. She understands the individual need of every patient which ranges from preserving their beauty, preventing unwanted aging signs or just look less tire and more fresh, and achieves satisfactory results with meticulous treatment plan, skillful execution and continuous monitoring.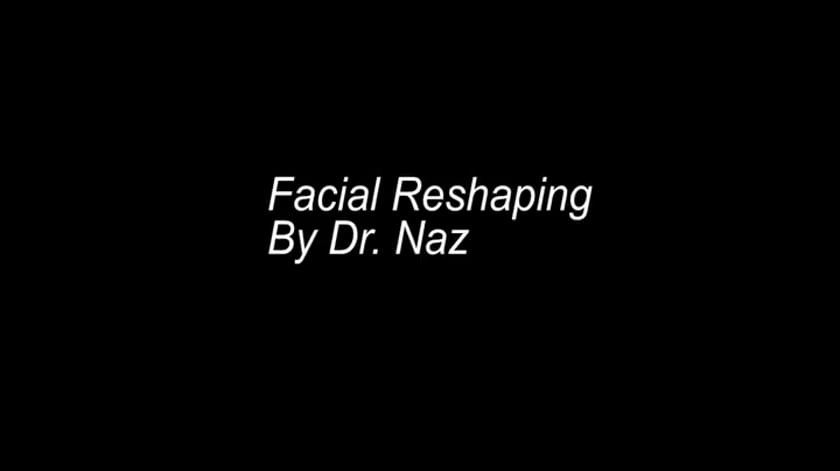 While the advancements in the technology and techniques used in cosmetic medicine have reinvented the way we preserve and improve the way we look and thus our feelings, there are multiple medical benefits of injection procedures that relieve patients from chronic pains and discomfort.
BOTOX COSMETIC® (by Allergan Inc.)
Our Medical Team uses an ultra-fine needle to inject a few drops of BOTOX Cosmetic® in the muscle in the treatment area. This blocks the nerve impulse, allowing the muscles to relax and wrinkles to gradually soften, fade, and even disappear to give your face a more refreshed and relaxed look. BOTOX Cosmetic® treatments usually last up to three or four months and are used to:
Reduce forehead and nose lines
Lessen crows-feet (small lines around the eyes)
Lift the eyebrow
Reduce tiny wrinkles around the lip
Redefine jawline
Narrow the lower face (masseter reduction)
Eliminate or lessen chin dimples
Soften neck lines
BOTOX Cosmetic® takes approximately 2-4 days to take effect. The treatment itself lasts 10 to 15 minutes depending on the area being treated.*
Migraines and Tension Headaches When used as a pain alleviate, BOTOX® is injected symmetrically in the facial areas. It has been extremely effective in treating migraines when many other treatments have failed. Migraines and Tension Headaches are medical conditions that may be covered under your extended benefits plan.** Hyperhidrosis For those who suffer from excessive sweating in the armpits and/or on the face and head, BOTOX® may be the right solution. It helps to alleviate excessive sweating by interrupting the signal from the nerve to the sweat gland. Usually within one to two weeks, depending on the amount of BOTOX® injected, hyperhidrosis clients see their amount of sweating reduce to normal or sub-normal levels.* Hyperhidrosis is a medical condition that may be covered under your extended health benefits plan.
Dermal Laser provides a wide variety of fillers to help you restore volume, enhance beauty, and achieve your skin care goals. All of our filler products have proven results and are recognized globally as successful solutions for achieving long-lasting, natural-looking results. Our Medical Team will explain the unique benefits of each product and will help you choose the right filler for you and your treatment. After your treatment, you will be able to resume normal daily activities. The site may swell and occasional bruising that lasts anywhere from 3 to 10 days may occur, but down time will be minimal. How long the treatment lasts depends upon individual metabolism rates and the area injected. Our Medical Team will ensure your confidentiality and safety at all times during your treatment and provide personalized care to ensure your desired results are achieved.*
restore deep volume loss and smooth the mid face
rejuvenate sunken areas around the cheeks and cheekbones
create volume and youthful contour in the chin
Treat moderate to deep wrinkles around the mouth
Treat facial lines
Add volume to lips, cheeks, jawline, chin, and temple
Re-contour the chin and lower face
Treat frown lines and eye wrinkles
Increase lip volume
soften deeper wrinkles (smile lines, tear troughs, and marionette lines)
augument the cheek and chin area
restore volume in the back of the hands
smooth deep wrinkles and fine lines
restore plumpness
enhance facial contours
The Benefits of non-surgical treatments
Frequently Asked Questions
everything you need to know
How does BOTOX Cosmetic® work?
Every time you contract your muscles, they squeeze together to create a crease. Over time, that crease forms a wrinkle. BOTOX Cosmetic® is a purified protein that is injected into the muscle and interrupts the signal that causes the muscle to contract. This relaxes the area and prevents the muscle contractions that cause wrinkles.
Yes, BOTOX Cosmetic® is extremely safe it has been used therapeutically since 1990 and was approved for cosmetic use by Health Canada in 2001. It is currently the world's most popular cosmetic procedure. Like any other injectable, BOTOX Cosmetic® may cause some minor side effects, including occasional bruising and slight headaches. However most side effects are rare.
How much does BOTOX Cosmetic® cost and how long does it last?
The costs associated with BOTOX® treatments are dependent on the amount of product needed for each treatment and the areas of the face being treated. For instance, treating frown lines between the eyebrows typically costs $200 – $600 depending on the size of the area and the depth of the lines. Treatments generally last up to four months.
How long does BOTOX Cosmetic® treatment take?
BOTOX® treatments usually take between 10 and 15 minutes depending on the area(s) being treated. There is very little, if any, downtime after treatment. In fact, many clients return to work or other obligations immediately after treatment.
Do men receive BOTOX® Cosmetic treatment?
Yes. BOTOX® Cosmetic has also been clinically evaluated in male patients. In clinical studies for moderate to severe frown lines, 17.5% of patients treated with BOTOX® Cosmetic were men. In the clinical studies for moderate to severe crow's feet, male patients comprised approximately 10% of patients treated with BOTOX® Cosmetic.
Dermal fillers add volume and fullness to skin as it ages. They are used to reverse wrinkles and eliminate deep folds. They can even enhance features like lips and cheekbones to create the look you want. Dermal fillers can also be used for a non-surgical facelift, or nose bridge augmentation.
Who performs BOTOX Cosmetic® injections?
All of our injections are performed by our Medical Team, which includes our Medical Director, Associate Doctors and Nurses.
Dermal fillers add volume and fullness to skin as it ages. They are used to reverse wrinkles and eliminate deep folds. They can even enhance features like lips and cheekbones to create the look you want. Dermal fillers can also be used for a non-surgical facelift, or nose bridge augmentation.
How do dermal fillers work?
Dermal fillers bind water in the skin to give your skin a natural, supple look. They are injected into the treatment area using fine needles. To minimize discomfort, topical freezing, dental blocks, and fillers with lidocaine are used.
What is the difference between Juvéderm®, and RADIESSE®? And how do I know which to use?
Juvéderm® is a non-animal derived hyaluronic acid filler. Hyaluronic acids are used to add volume to the skin ("plumping and contouring" it) and to fill facial folds and wrinkles. We use only the most advanced Juvederm® products, VOLUMA®, VOLIFT®, and VOLBELLA®, which can last up to 18 months depending on the region injected. RADIESSE® is a calcium hydroxylapatite particle suspended in hyaluronic acid. It is similar in structure to 
dental enamel and bone. Because of its thick nature, RADIESSE® is placed into the deep dermal layer of the skin and can last up to 18 months depending on the injection site and the client's metabolism. An experienced member of our Medical Team can determine which filler to use based on your unique skin anatomy and the specific results you are hoping to achieve.
Yes, dermal fillers are extremely safe. Minor side effects may include bruising and swelling at the injection site(s). There are no animal by-products in dermal fillers so there is no need for allergy testing.
How much do dermal fillers cost?
Dermal fillers start as low as $700/syringe. The price varies depending on the area being injected, the filler being used, and the expected results.
what our clients say about us
Dr. Naz is an artist!! Gentle and kind, she worked together with me to create a plan to addressed all my concerns with fillers and botox, keeping me looking natural but 10 years younger! She is the only one I trust with my face, and highly recommend her to anyone ❤️
I see Dr. Naz biyearly for Botox at the Davie location. The staff are always professional on the phone and friendly in person once I arrive for my appointment. Dr. Naz is personable, knowledgable, and always gets me the results I want. Their services are reasonably priced and I highly recommend seeing them for medi spa treatments.
I was always skeptical about Botox and Fillers due to the fact that I did not want to look overdone. After turning 60, I did some research and decided to book a consultation at Dermal Laser Centre with Dr. Naz. From start to finish the process was so easy. The receptionist answered all my questions and found me an appointment fairly quickly that accommodated my busy schedule. Dr. Naz listened to my concerns without trying to up sell me which I greatly appreciated. Her gentleness and technique made the treatment comfortable. When I look in the mirror now, I feel like a refreshed and rejuvenated version of myself. I would highly recommend this clinic to everyone, you will not be disappointed!
"I have been attending appointments with Dr. Naz over a year now at Dermal Laser Davie- after trial and error with a few other Doctors in the Downtown area. What kept me coming back to Dr. Naz is how comfortable she makes me feel and is also very attentive in trying to achieve a clients desires within their budget. I have come across far too many Doctors in the past who will recommend you XYZ purely for the $$. I found Dr. Naz the total opposite, and always offers genuine, knowledgeable advice from a place of Care. The front desk team are also fantastic to deal with when it comes to accommodating apps. I'd never hesitate to recommend Dermal Laser for any treatments. Thanks Dr. Naz & the team- here's to the next year of apps!!"
I had a great experience with Dr. Naz, she is the best! I Had cheek & lip fillers done and absolutely love the results. Highly recommended Dr. Naz to all my friends and familly.
I had a very positive experience at Dermal Laser. I saw and would recommend Dr. Naz. I found her knowledgeable, professional and kind. She was also patient and thorough answering my questions/concerns.
I have been going to Dermal Laser for around a year now and have always been treated so well. Dr. Naz is such an incredible doctor but also a lovely person. She is my go to for any of my cosmetic needs. I highly recommend her!